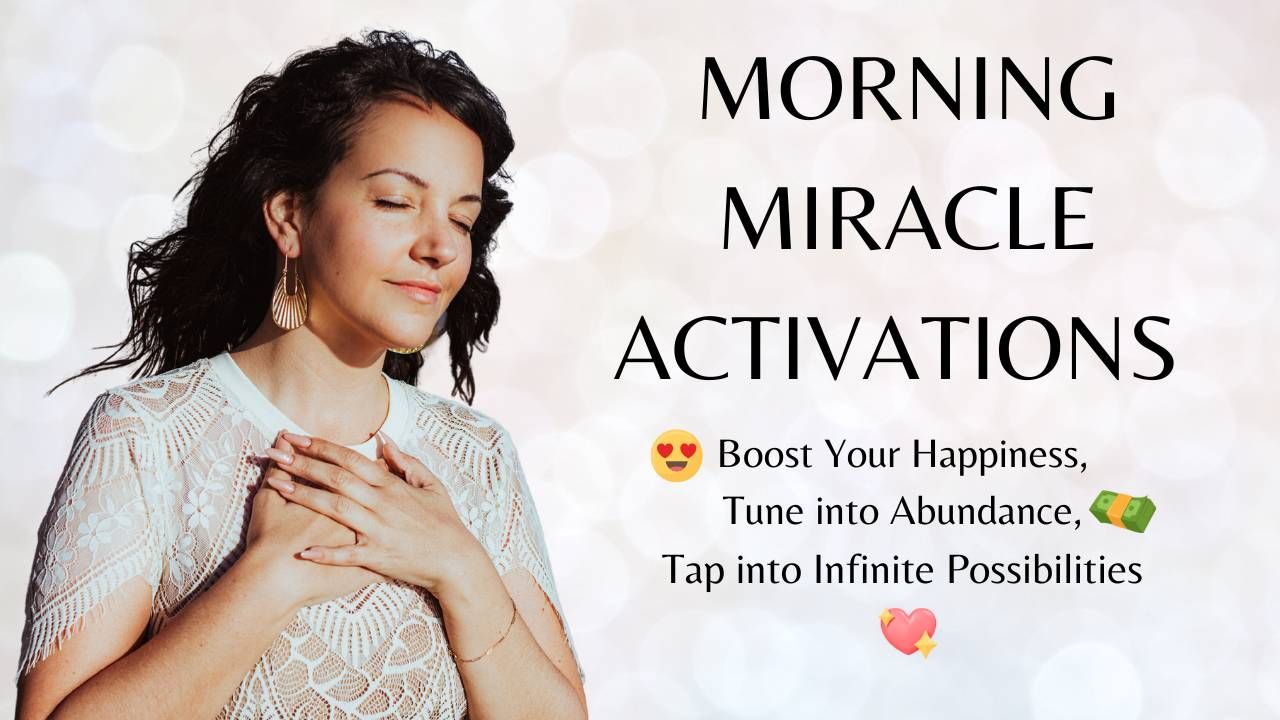 BOOST HAPPINESS, TAP INTO ABUNDANCE, TUNE INTO INFINITE POSSIBILITY

Miracles Happen Here.
Miracles happen when a woman refuses to give up on herself, I know because I lived it. 
While I am now known as Best-Selling Author, Podcaster, Speaker and Spiritual Life Coach...it wasn't always this way.
Overcoming an unbelievable series of events - violent abuse, addiction, diagnosis and struggling to make ends meet as a single mom. The odds were stacked against me, until I remembered my Divinity.  
After devoting myself to my own healing, awakening and remembering, I now guide women like you to return to your inner-authority and create miracles in your life. 
From struggling on welfare and living in shame to trusting my intuition and creating nearly $2Million in my business empowering women. I know what it takes to revolutionize your life from within.
I'd love to be your guide on the path!
TUNE INTO THE PODCAST
Miracle Minded with Nichole Sylvester
It's time to receive the best life has to offer! Prepare yourself for life-changing mindset shifts, spiritual tools and money miracles.
Miracle Minded is conversations and coaching to deepen your spiritual connection and activate your superpowers. Whether you're calling in a money miracle, clarity on your purpose or healing in relationships, it starts with recognizing your very own miraculous nature. Nichole's grounded spiritual teachings and real life examples will teach you how to revolutionize your life from within. Tune in to align with your highest good!
READ NICHOLE'S STORY
OH SHIFT
A journey from chaos to consciousness
Nichole was a young mother battling addiction when she received the news that a woman was murdered in her home. This heart-breaking wake-up call forced her to face the generational patterns of addiction and domestic violence that destroyed her family. In her radical quest for a new beginning, she attempted to deny her painful memories, but she soon realized healing doesn't work this way. Through a series of events, she was forced to face the trauma of her past or suffer greater consequences. Nichole's tumultuous journey demonstrates the resiliency of the human spirit. This memoir will inspire you to dig deeper within yourself to unleash your infinite potential.
MORE FROM NICHOLE
Manifest Your $10,000 Month
Your $10,000 month is a necessary and exciting milestone on your way to millions! This workbook is your empowering guide to help speed up the process. You'll discover the 5 pillars to consistent $10,000 months: Desire, Permission, Service, Sales and Expansion. Both strategic and spiritual, this guide has the power to create profound shifts in your life and business. Nichole has helped thousands of people in her community claim their money miracles and now it's your turn. Prepare to get out of your head, into your heart and get paid!
Your life is about to upgrade. Choose your program...
My programs and masterclasses will revolutionize your life from the inside out. Whether you're on a journey to Self-Love or owning your Worth or claiming Money Miracles, I have the program or you.